This track circumnavigates Mt Ruapehu and is a serious tramping challenge. This hike travels through a variety of terrain including mountain beech forest, tussock land and volcanic desert and this makes it especially interesting.
Generally five nights are required on the track, although this can be reduced with a big day. Alternatively bad weather may mean that it takes longer though so check weather forecasts and be prepared. There are some escape routes from the trail including the Whakapapa Ski Field Road and the Ohakune Mountain Road. Additionally the Tukino access road can be used to escape to State highway one, although traffic is infrequent on this unsealed road.
The track traverses Mt Ruapehu at altitudes up to 1650m and there are many rivers and streams to be crossed. Crossing these should not be attempted in high flows. Additionally on this walk there are several streams that are also volcanic lahar paths and you will see the damage that these very dangerous floods can cause in the Whangaehu River and Mangaturuturu Stream valleys. The Whangaehu River is the main outlet for Mt Ruapehu's Crater Lake.
You should make yourself familiar with the potential risks and how to recognise them. There are 6 huts available for accommodation, either in these or camping outside.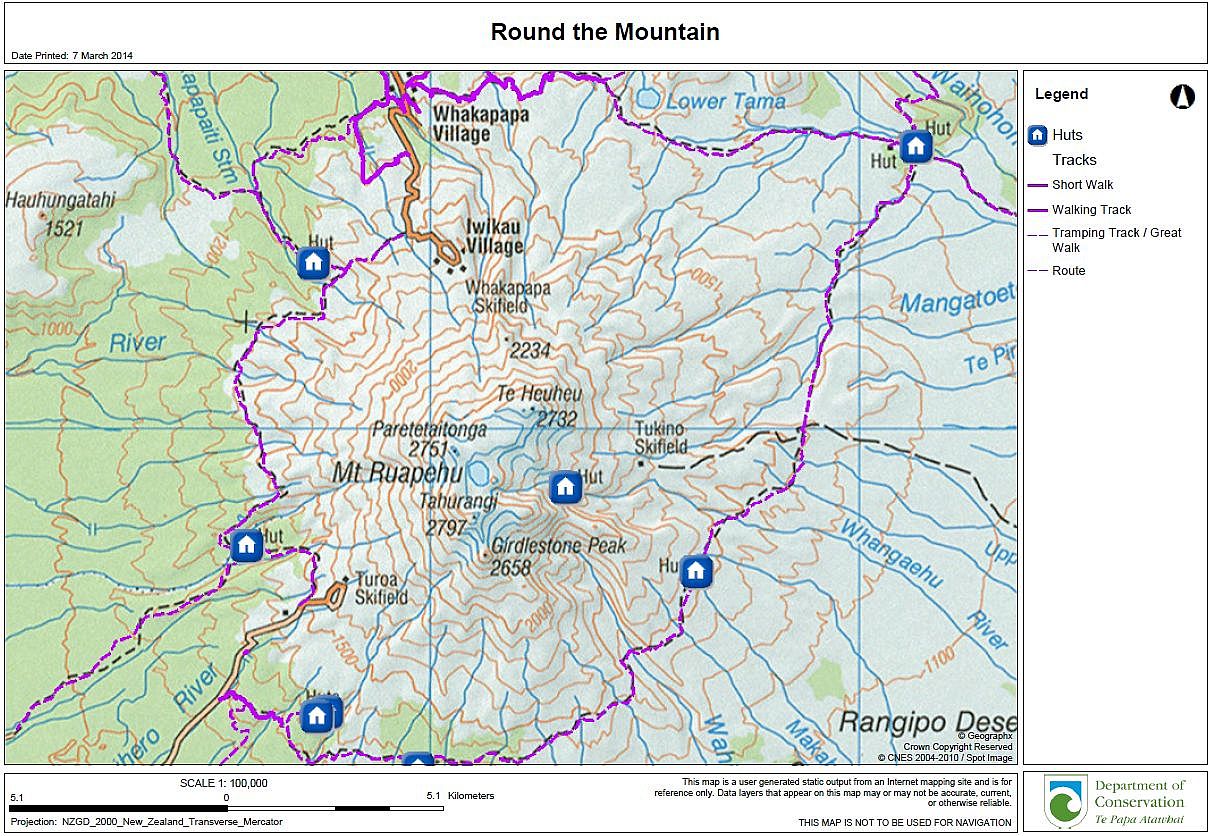 For more information on the Round the Mountain Track, check out Round the Mountain Track: Ruapehu area tracks and walks
Enquiries
* indicates required fields